Large Format Print Equipment
We are equipped with HP Designjet technology, ranging in formats from 24' through 54' wide, with both Dye and Latex inks. This allows us to meet the wide range of challenges which small organisations require. We also produce cut vinyl graphics with our Roland cutter.
Covering a range of items including;
- Point of Sale Material, including window graphics
- Wall Art and workplace environment graphics
- Signage
- Banners
- Exhibition Graphics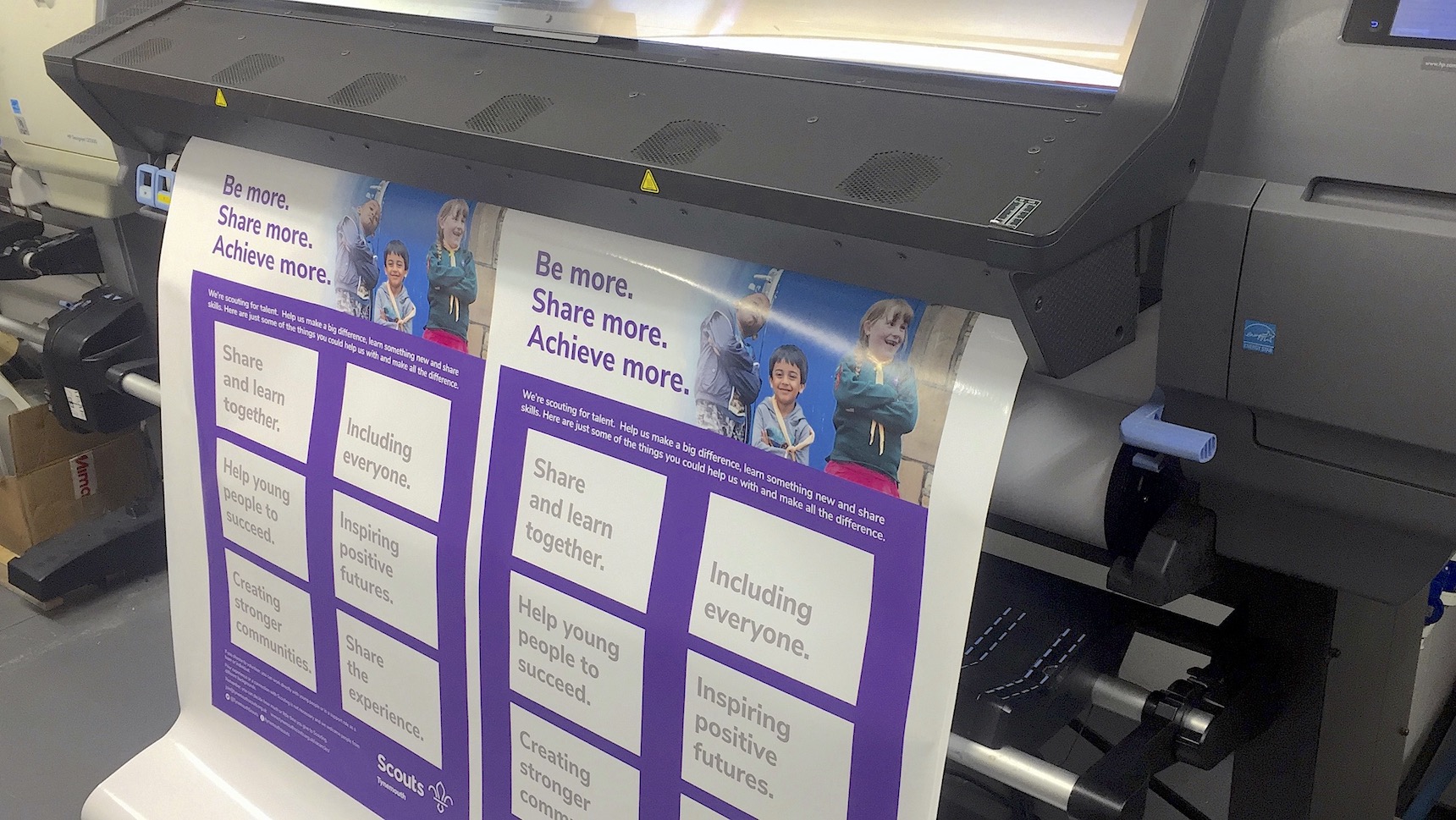 Our large format projects feature a wide range of organisations from small businesses , individuals and charities. We carry out mounting and print finishing on-site in Huddersfield making it a true one-stop shop. With our emphasis to Solution rather than the Product, ensuring it is right for you or your end user. We take the time to work through the brief understanding your needs allows us to specify the best solutions to achieve the right result for you, your business or your customer.
Download Our Plant List
Have you ever wondered what we use to produce your Print? Download our Plant List to see.